SUPERIOR GLASS COMPANY

GLASS FOR EVERY ROOM IN YOUR HOME OR OFFICE

925-685-9298


Some of the  products and services we offer include:

                                                                             - broken glass replacement


- fogged and failed double pane window glass

- shower doors and sliding tub enclosures  new ones and repairs to existing ones
              - replacement windows and patio doors

              retrofits and repairs to existing ones


- vanity mirrors and glass for counter tops
           - glass to protect  your furniture


- glass for your kitchen and bathroom cabinets

           - glass for wood burning stoves and fire places


-  shelf supports and glass shelves

- reception windows -new ones  and repairs to existing

- glass for sneezeguards and  restaurant applications                      
We offer many different types of fabrication: including beveling-sandblasting-flat and pencil polishing. With many different price ranges and options available, you are sure to find what you are looking for. Please feel free to give us a call with any questions, product information needs or estimates.

 Windows, Mirrors, Picture Frame Glass, Shower Doors, Cabinet Glass, Table Tops, Fireplace Glass, Safety and Tempered Glass, the choices are endless.   

Patio Door Parts  Replace or Repair you existing Patio Door

FOGGED OR FAILED DOUBLE PANE GLASS REPLACEMENT

Replace broken glass, Repair Broken window hardware, or Install new Replacement windows

WINDOWS WON'T STAY UP OR CLOSE?  WE CAN HELP

  Antioch   

- Brentwood   

Black Hawk 

- Clayton   

- Concord   

   Clyde

- Danville   

- El Cerrito  

- Hercules    

- Lafayette   

- Martinez  

- Moraga  

- Oakley   

- Orinda   

- Pinole  

- Pittsburg   

- Pleasant Hill  

- Richmond   

- San Pablo   

- San Ramon   

  Walnut Creek   


Decorative Textured Glass

Shower Doors  Tub Enclosures  Bath Screens

Pyro-ceramic for woodburning and pellet stoves

Tempered glass for fire place screens

Mirrors for frames and restoration projects

 Low-emission glass (Low-E) is a clear glass, it has a microscopically-thin coating of metal oxide. This allows the sun's heat and light to pass through the glass into the building. At the same time it blocks heat from leaving the room, reducing heat loss considerably.


Call for a quote

925-685-9298


glass and window replacement

  CONCORD, MARTINEZ, CLAYTON, PITTSBURG, BAY POINT, ANTIOCH, CLYDE, OAKLEY, BENICIA, VALLEJO, RODEO, HERCULES, EL CERRITO, PLEASANT HILL, WALNUT CREEK,       BRENTWOOD, MORAGA, ORINDA, LAFAYETTE, BERKELEY, OAKLAND, ALAMO, DANVILLE, SAN RAMON,  BLACKHAWK,PACHECO,DUBLIN, DIABLO,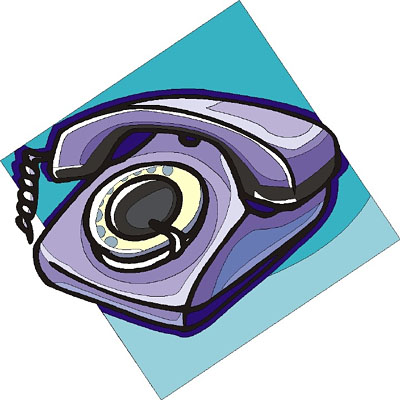 Call for a quote  925-685-9298

We specialize in:

 Repairs to Shower Doors, Bath and Shower Sliders, Shower Doors,  Mirrored Walls, Wardrobe Doors, Window and Patio Door Installation, Patio Door Repair, Glass & Mirror Replacement, Glass Replacement  , Table Tops, Cabinet Glass, Custom Glass Installation , Fogged, failed, broken double pane glass replacement. 

As a member of the glass industry located in Contra Costa County since 1972,we offer a all types of glass services.  Patio door repair, shower door repair, sliding closet and wardrobe door repair, window repair, as well as new and replacement windows and patio doors.   We can make glass for your office applications, Glass for desks and work stations, glass for conference tables, Glass for reception areas.   Add a shelf above your fireplace, or glass shelves to you Kitchen Cabinets.  Glass for your Cabinets and doors.  Clear, colored, tinted, textured, obscure glass is available in different thicknesses and patterns.  

Brighten up your entry way or dabble in feng shui  with a mirror.  Like the look of beveled glass.  We offer custom bevel mirror and glass at a very reasonable cost.  Sandblast and etched glass at competitive prices, and Colored glass , which is all the rage, for back splashes and countertops, bathroom walls and tiles.   Picture frame glass is a snap, with clear glass and non-glare and anti reflective products.  Tempered glass and Fire rated glass- Firelite,, Pyro ceramic, neo ceramic, and other heat treated glass for all of your safety glass needs.  . 

Superior Glass has been around for over 35 years.  We service all of Contra Costa county, and some of Alameda County.  Service in cities like Alamo, Antioch, Blackhawk, Clayton,  Clyde Concord, Danville, Diablo,  Dublin, Lafayette, Martinez, Moraga, Pacheco, Orinda, Oakland, Pacheco, Pinole, Pittsburg, Pleasant Hill, Pleasanton, San Ramon, Orinda, Walnut Creek and more. 

Call us today 925-685-9298

 In feng shui, a mirror brings the energy of the feng shui element of water.

Mirrors are also used to expand a space, as well as to draw the beneficial Chi, or feng shui energy in. 

Mirrors have been called the aspirin of feng shui; with proper placement, they can dramatically shift the flow of energy in any given space. Mirrors also bring a sense of refreshment and calm. 

The feng shui principles at work here are that the mirror allows one to see what's going on elsewhere in the room, the burners represent wealth (or abundance or satisfaction with what one has) and the mirror doubles the burners that one sees, and having the tea kettle (or any pot) on the stove represents activity - the idea that something is happening with one's realization of prosperity.

Suggested uses:  Cabinets, entryways, Windows, Doors, Partitions, leaded and mosaic glass projects.

Click image for slideshow

New and Replacement Window Screens  Let the fresh air in again.  

Make that table larger with a new glass top.

 Sliding Glass Patio Door Repair

Are you facing problems in opening and closing the sliding glass patio doors? 

SLIDING GLASS PATIO DOOR REPAIR  

  BEFORE REPLACING YOUR SLIDING GLASS PATIO DOOR...

Call  Superior Glass for a free estimate of repairs. Your door could soon be working again! 

925-685-9298

Family owned and operated for over 35 years, we specialize in repairing and replacing worn and damaged rollers, repairing damaged tracks, replacing locks, and optimizing the door so that it opens and closes easily, once again.

  Shower Door Repairs and Replacement


Floating glass shelf 

floating glass shelves come in a variety of styles and sizes